Your staff stand out wherever they are, and more importantly, stand out amongst your competition.
Branded apparel assists in creating brand awareness.
The garments create a look of professionalism and help to develop trust.
Branded uniforms can be tax-deductible and without having to pay fringe benefit tax.
Uniforms help staff with their wardrobe decisions.
Apparel sourced and branded in bulk can cost substantially less than a similar item purchased at retail.
Uniforms of quality garments will last well over twelve months.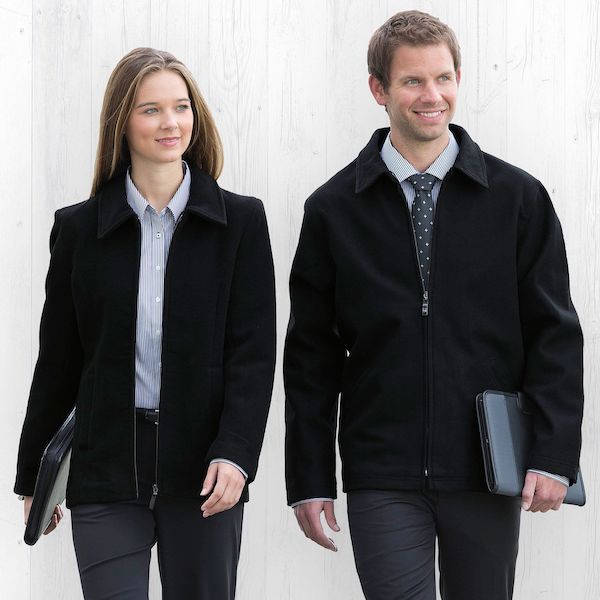 Featured on our website, you can select a full range of options from wool, merino, softshell, puffer, formal or sports, for both men and women.
Plus, at the same time, there are many options for shirts, blouses, jerseys, and cardigans.
Branding options are embroidery and screen printing plus, for a more discreet subtle effect, laser engraving.
Cost-effective quantities for branding start at about twenty five units and can be a mix of both jackets and shirts.